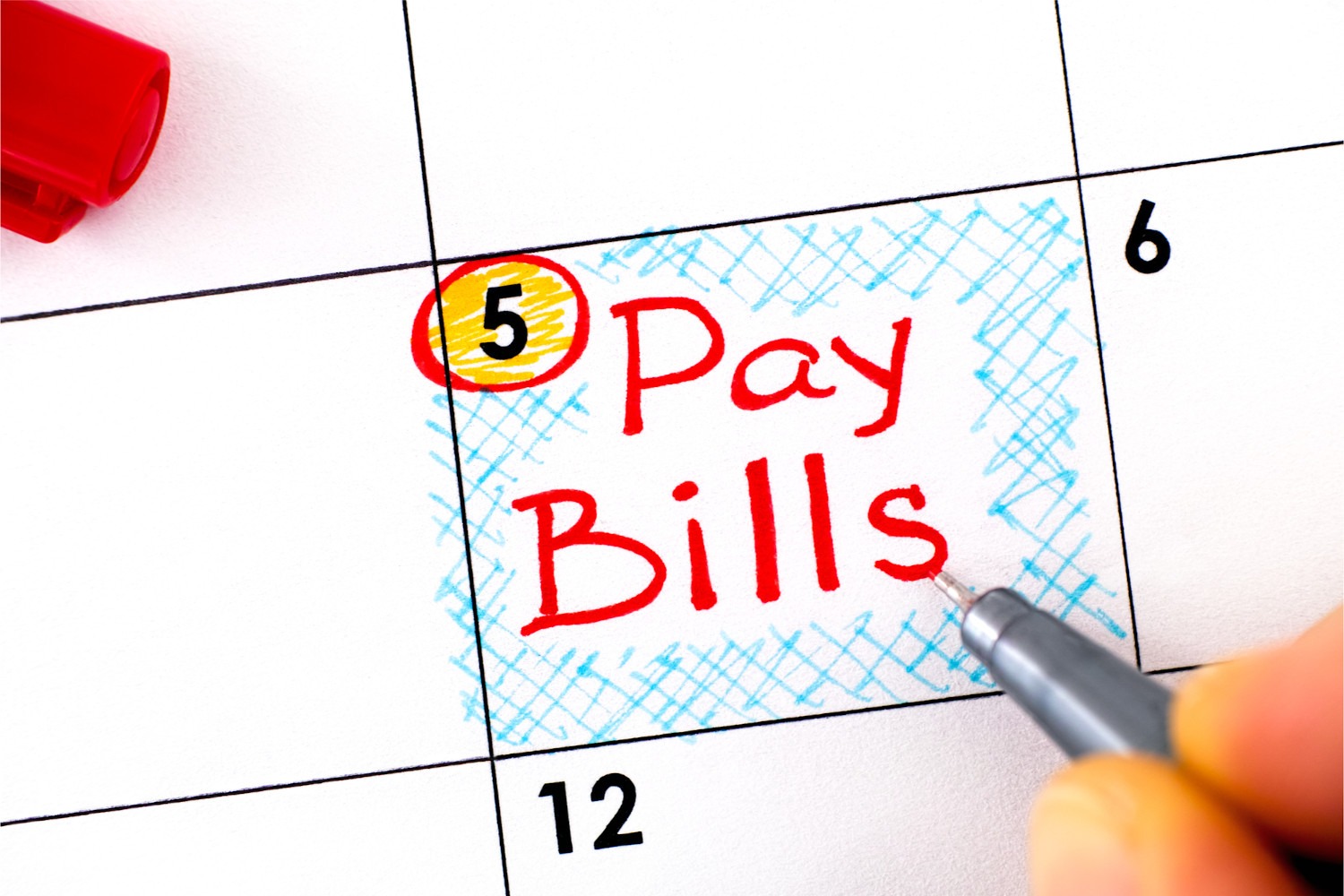 Organize bills in seconds with the #1 Bill Organizer
Gone are the days of the paper check register and sitting down to write out your monthly bill payments. Today, most bills are paid electronically, either online or through your bank's payment system. Either way, you still need a way to track your finances, manage your accounts, keep up with your bills, and maybe even saving receipts for taxes.
Bill organizer apps let you do these things and more. Apps made for your smartphone, both Android and iOS, are available that let you take control of your finances, from the most minute details to planning for the future. There are free and paid apps, depending on how many features you want in the app.
We rounded up the three best bill organizer apps on the market today.
SimplyWise Smart Filing Cabinet
Mint
Prism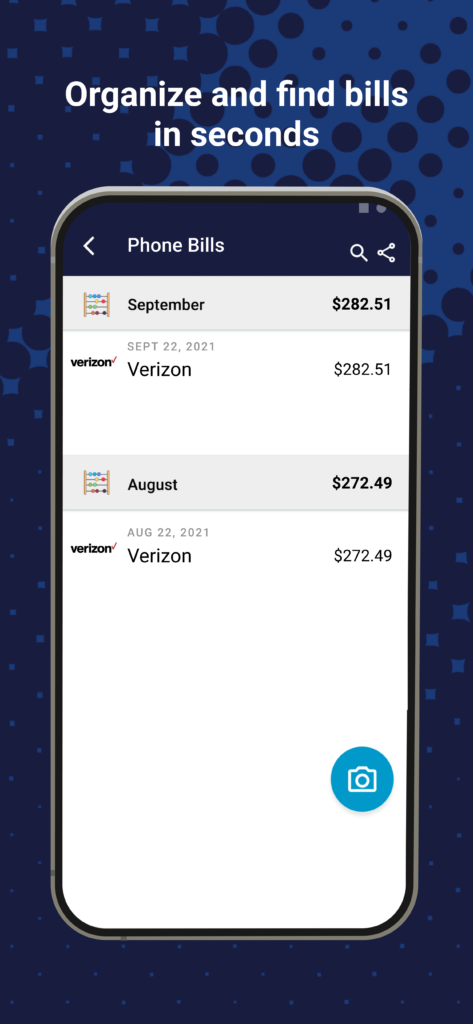 SimplyWise Smart Filing Cabinet
SimplyWise is a bill and receipt organizer app that digitizes and files away your documents. The app brings all your paperwork together in one place—from phone bills to lab results and grocery receipts—so you can easily find them when you need them (like if you need proof of purchase, or the receipts are required by the IRS).
It digitizes every document, so you can find them when you need them, with searches like "Verizon, October 2023″ or "All Utility Bills". And it totals up your bills by month, so you can see exactly what you spent on Medical bills in 2023, or how much your Utility bill has increased.
SimplyWise also automatically detects the due dates on bills and sets reminders so you're never hit with a late fee. 
SimplyWise offers unlimited document scans and unlimited cloud storage. If you are unsure about linking bank accounts to apps but still want to pay your bills online and see what you owe, this is the app for you. And with unlimited cloud storage, it's hard to beat the price. 
Organize bills in seconds with the #1 Bill Organizer
Mint
Mint is a free app provided by Intuit, the maker of accounting software, Quickbooks. Mint is an online product that has an app for mobile use. It is designed to be used primarily for tracking and managing expenses. 
When you sign up, Mint downloads and analyzes your bank account information. Mint lets you set budgets for each category rather than one overall budget. After you set up your bills, payment dates, and amounts, you can get alerts when bills are due. Mint does not have a bill pay feature, but it will tell you if you have enough in your account to pay the bills when they are due. 
If you like seeing your finances as a report, Mint offers quite a few reports you can customize to see a snapshot of your finances. You can create new reports or customize the data you see on the report. 
Mint is ideal for users who want a program for tracking and getting reminders and alerts for their accounts but aren't concerned with reconciling, the running balance, investments, or paying bills through an app.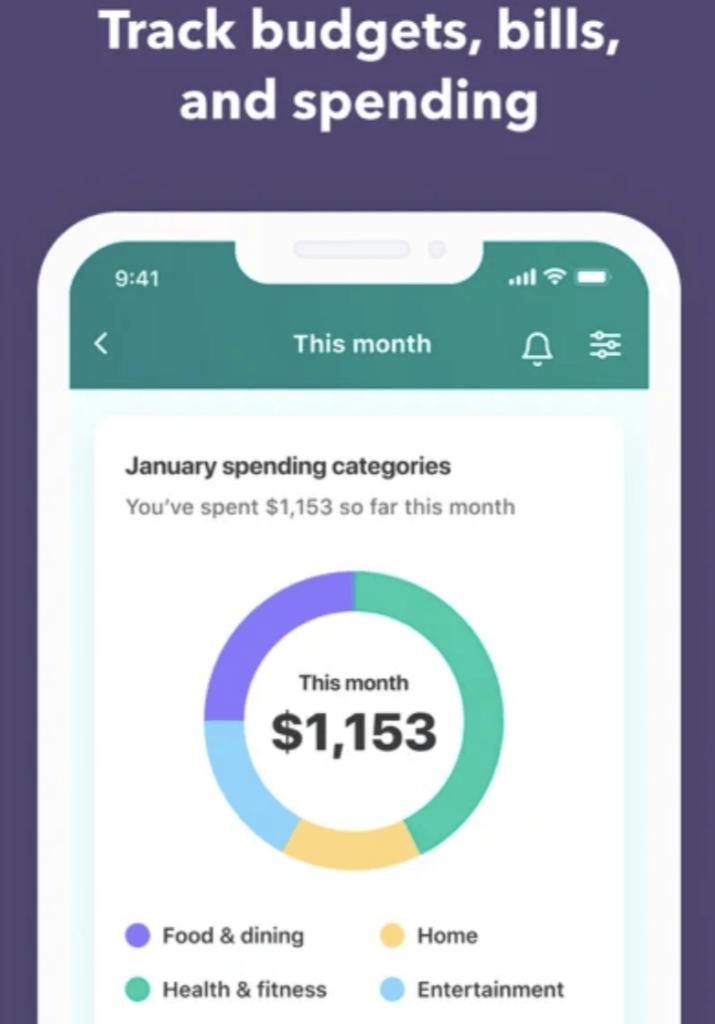 Organize bills in seconds with the #1 Bill Organizer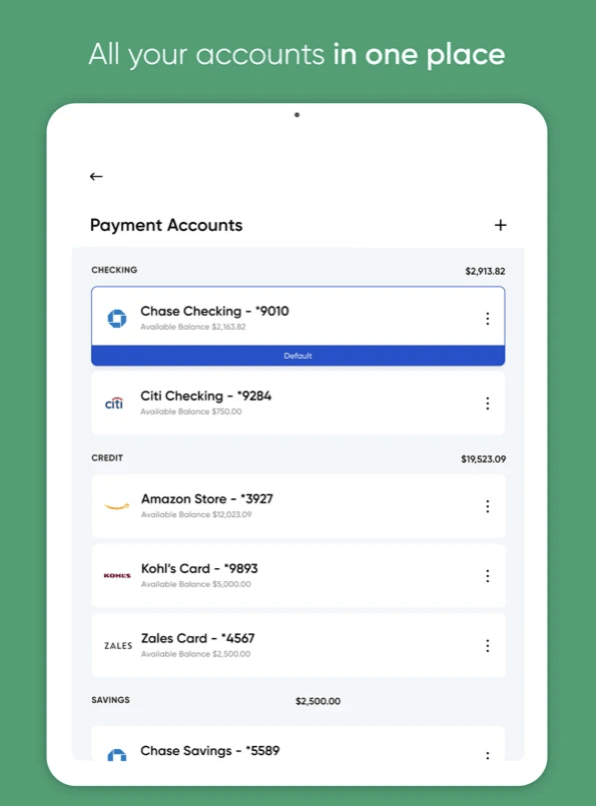 Prism
This app provides a full picture of your finances. If you want to pay your bills online and see what you owe, all in one place, this app is for you. After you sign up, you link all of your accounts to the app so Prism can access data and provide you with current statements, bill reminders, and the ability to pay online, even without a bank account. 
You can choose when to pay the bills or open the app and pay them when you get a reminder. There are no fees for using the bill pay option.  The downside is that Prism is not set up to manage your running expenses or download your bank account details.
So, while it lets you show your paycheck, it's not keeping a running tabulation on your bank account. The app may think you have the money to pay a bill, but it doesn't know you went out to eat and bought a new outfit.
If you need a hand with keeping your bills organized, Prism is a strong option.
Organize bills in seconds with the #1 Bill Organizer