Choosing the best receipt scanner app for taxes or general expense tracking can simplify your life by helping you organize and manage your expenses more efficiently. However, with so many options available, it can be overwhelming to pick the right one. Receipt scanners are the best way to eliminate piles of paper and simultaneously organize spending habits. In today's world of smartphones and apps, actual scanners are a thing of the past. Your smartphone's camera and an app are all you need to get started. And if you still prefer to use your physical scanner and sort receipts in Excel, receipt scanning apps can help you do that more efficiently too!
By carefully considering the factors below, you can choose the receipt scanner app that best aligns with your needs and helps you stay organized and in control of your finances:
How to Choose the right Receipt Scanner App
Scanning Accuracy
The primary purpose of a receipt scanner app is to accurately scan and capture the information on your receipts. Look for an app with advanced OCR (Optical Character Recognition) technology, which can recognize and extract details like date, merchant, amount, and more. Accuracy is essential for tracking expenses effectively, especially if you're saving receipts for taxes.
Also pay attention to how well the app handles image quality. Some apps automatically enhance and crop receipt images for better OCR results, which can save you time and effort. 
Expense Categorization
An ideal receipt scanner app should allow you to categorize your expenses easily. This feature enables you to sort and analyze your spending, making it simpler to create budgets and track your financial goals.
Expense Reports and Export Options
Evaluate the app's ability to generate reports and summaries of your expenses. This functionality simplifies the process of understanding your spending habits and financial trends. Then, you need to be able to do something with those reports!
You should be able to export your expense data in various formats (e.g., PDF, CSV) for use in accounting software or tax purposes. Check for compatibility with accounting tools you may already be using.
User-Friendly Interface
An intuitive and user-friendly interface can make a significant difference in your experience with the app. It should be easy to navigate, with clear options for scanning, categorizing, and reviewing receipts.
Customer Support and Updates
Check the app's reputation for customer support and how frequently it receives updates. Regular updates indicate that the developers are actively improving the app and addressing issues.
User Reviews and Recommendations
Finally, read user reviews and seek recommendations from friends or colleagues who use receipt scanner apps. Real-world experiences can provide valuable insights into the app's performance and reliability.
Top 5 Receipt Scanners of 2023
The SimplyWise app is the simplest receipt scanning app on the market. It harnesses the power of Optical Character Recognition (OCR) technology to simplify and streamline the tedious task of managing receipts.
At its core, SimplyWise is all about efficiency and convenience. The app allows users to snap pictures of receipts, invoices, and other financial documents. Then, like magic, it converts these images into editable text that can be easily categorized and stored electronically, and retrieved and exported out of the app at any time as jpeg/pdf files. Or, for you spreadsheet lovers, the in-app reporting features compile your data into XLSX/CSV/PDF files which can be easily shared with an accountant or tax preparer. 
Along with a video library and FAQs in their in-app Help Center, SimplyWise boasts a world-class, entirely US-based customer support team. These friendly folks are very responsive to user questions and feedback – and SimplyWise uses that feedback to regularly release updates and improvements.
Whether you're a small business owner tracking expenses or an individual managing personal finances, getting started with SimplyWise is easy and only takes a few minutes.
Download the app on the App Store/Google PlayStore and create an account.
Connect your email, Amazon, Walmart, PayPal, and bank accounts for automated importing (completely optional, but optimizes your experience).
Begin scanning in your documents and categorizing to your custom folders.
Other aspects of SimplyWise that make it the #1 pick for receipt scanning are all the options for importing digital receipts, as well as the multiple account connections and in-app mileage tracking. SimplyWise boasts a list of integrations including with major email providers (Gmail, Outlook, etc.); Amazon; Walmart; PayPal; and your banking/credit card transactions. Finally, you can also integrate the app with your Quickbooks account to send or match receipts to the Quickbooks platform.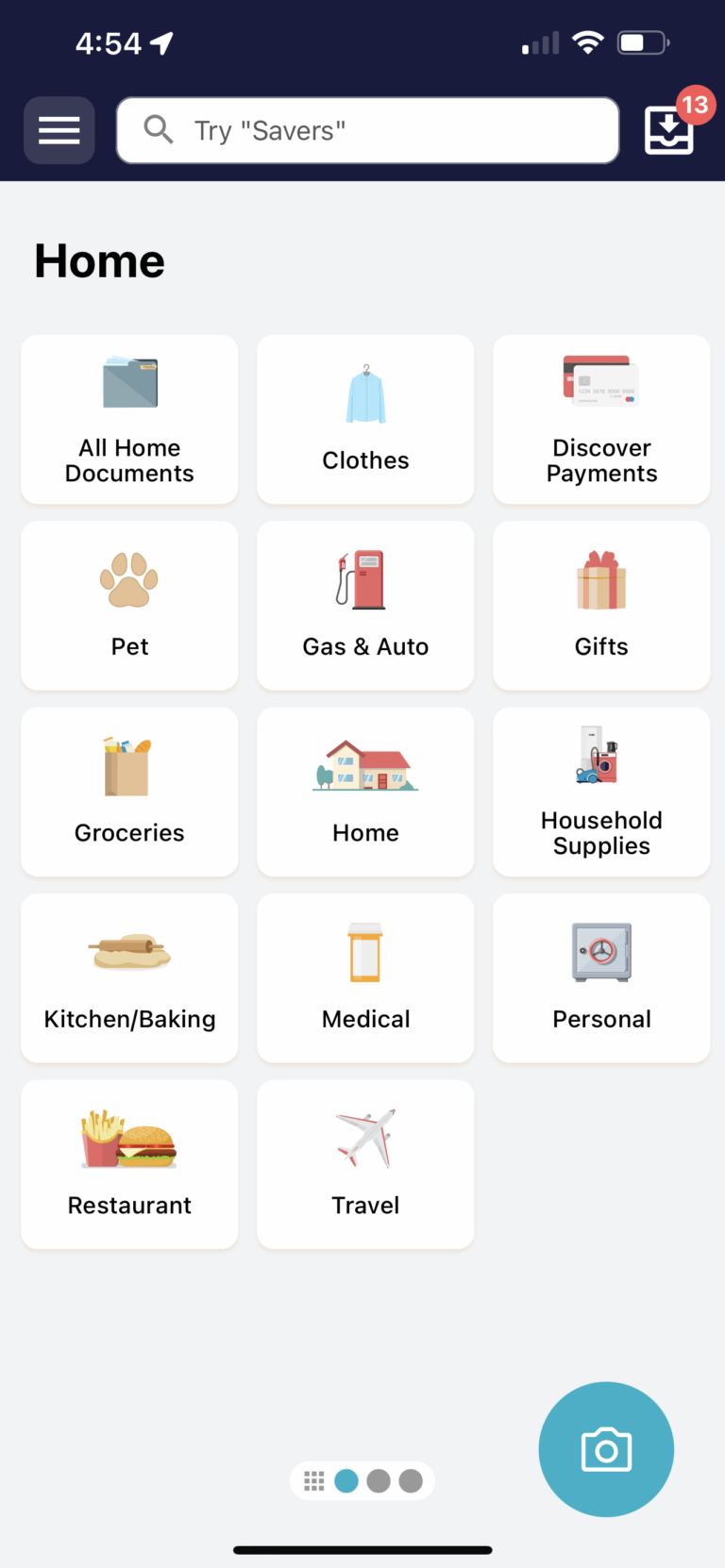 #2 Expensify
Snap a picture of the receipt and wait while Expensify pulls the pertinent data off. When finished, submit the report. Submitting is the process of emailing the report.When you log in to your account every day, you will be taken to your inbox, where you find any housekeeping that needs to be taken care of by you. Next, you can check your expenses. These are divided into cash, credit, and company credit.
Your reports section shows expense reports that are ready to be submitted have been submitted and approved or are submitted and waiting to be approved. Expensify also allows you to add your bank account information if you are using a corporate version. This option lets you have your reimbursements sent directly to your bank. Expensify is ideal for small and large companies that need receipts and expense reports submitted while on the go and regularly.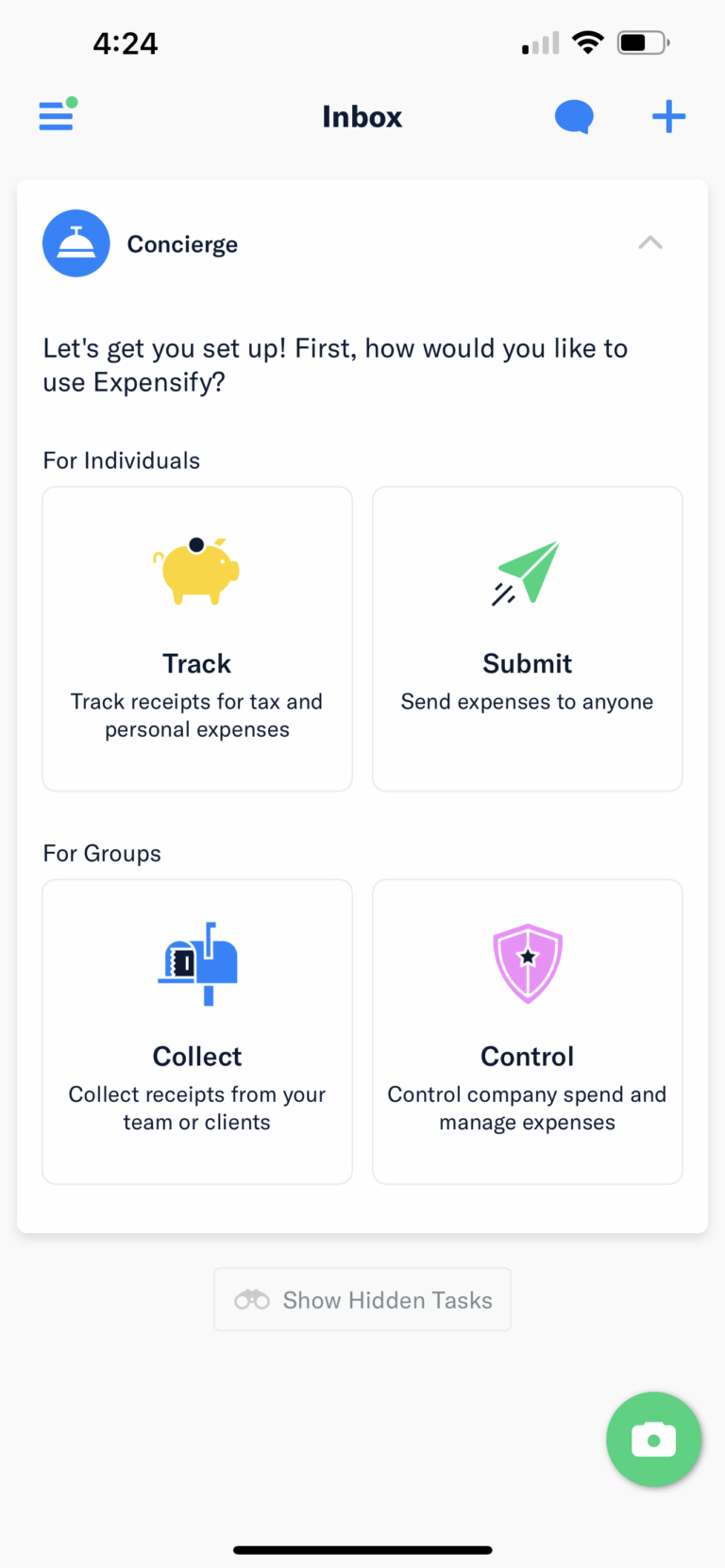 Zoho Expense is a receipt scanning and expense management app offered as part of the Zoho suite of business software solutions. Zoho Expense is designed to simplify and streamline the process of tracking and managing business expenses, making it a great tool for businesses of all sizes. Here's an overview of how Zoho Expense works:
Zoho Expense allows users to capture receipts and expenses using their mobile devices. Once captured, Zoho Expense extracts key information, including date, amount, and vendor, reducing the need for manual data entry. Once those receipts have been captured, users can categorize and classify expenses into various predefined categories or create custom categories to match their business needs, which helps in organizing expenses for accurate tracking and reporting.
Zoho Expense is a great tool for businesses looking to streamline their expense management processes and gain better control over their finances. Its intuitive interface, automation features, and integration capabilities make it a valuable asset for organizations seeking to improve efficiency and compliance in managing expenses.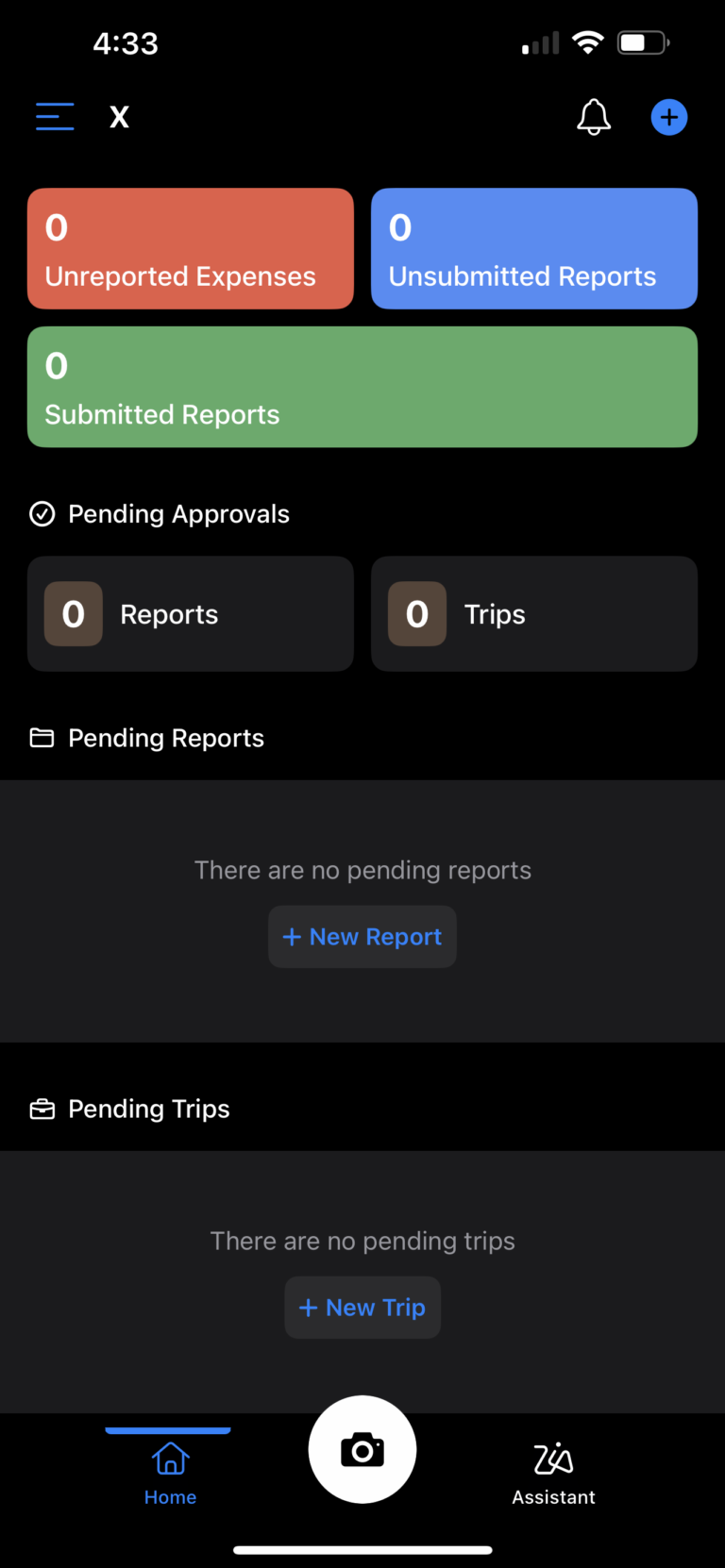 Wave is a user-friendly accounting app designed primarily for small businesses. Wave provides various financial tools that includes receipt scanning as a feature to help users manage their expenses and keep their financial records in order.
Wave's receipt scanning functionality allows users to easily digitize and categorize their receipts. Users can capture images of their paper receipts using their smartphone's camera or upload digital receipts. The app then extracts essential information from the receipts, and these details are automatically recorded in Wave's accounting software, reducing the need for manual data entry.
Once the receipts are digitized and stored, users can categorize their expenses, assign them to specific projects or accounts, and generate comprehensive expense reports. This not only simplifies the process of tracking expenses but also aids in budgeting and financial analysis. Additionally, Wave's accounting features enable users to reconcile their expenses with bank transactions, making it easier to maintain accurate financial records. Wave's receipt scanning app is a valuable tool for freelancers and small business owners seeking a cost-effective way to manage their expenses and maintain financial clarity.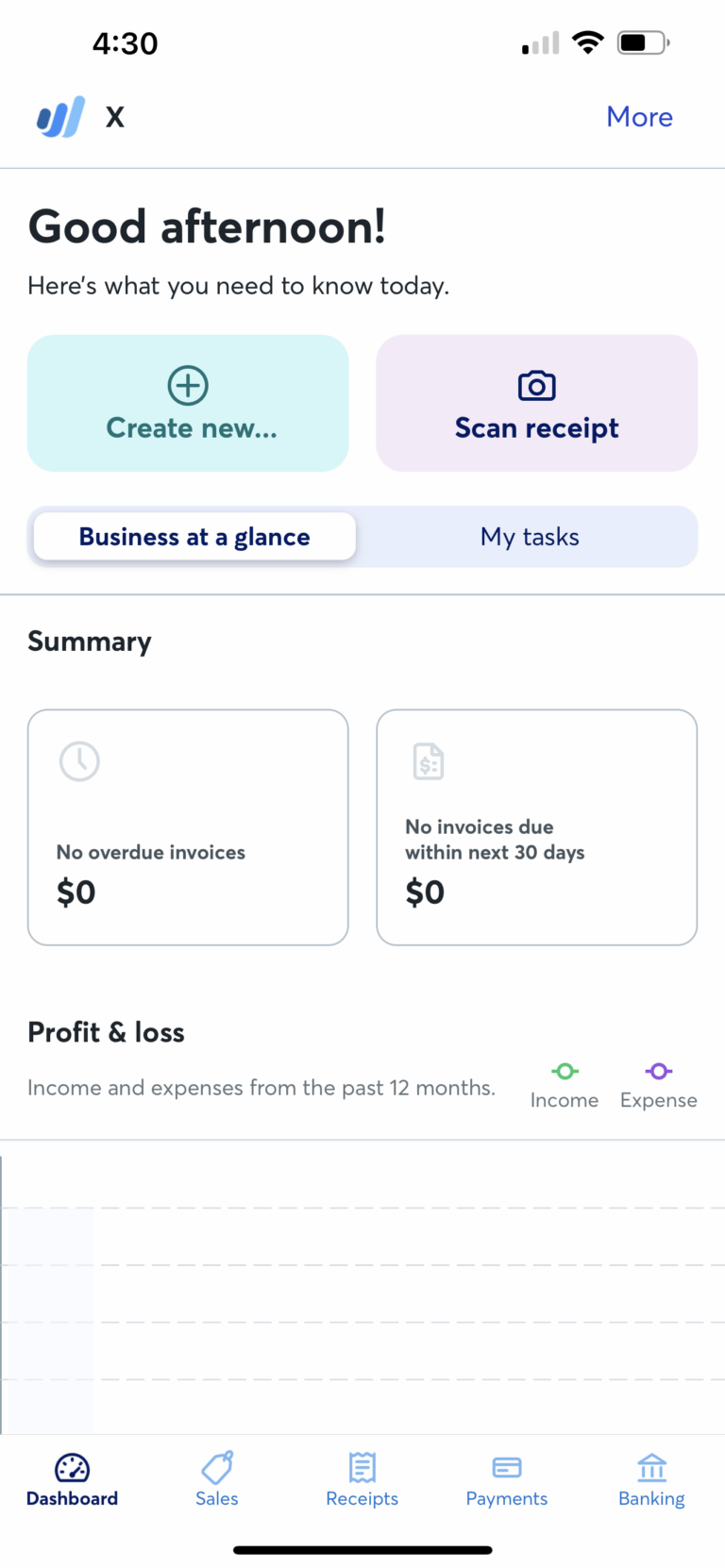 QuickBooks offers a mobile app with a receipt scanner feature that empowers small business owners and self-employed individuals to streamline their expense tracking while on the go. With the QuickBooks mobile app, users can easily capture, categorize, and organize their receipts, simplifying the process of maintaining accurate financial records.
The receipt scanner within the QuickBooks mobile app allows users to snap photos of paper receipts using their smartphone's camera or upload digital receipts. The app automatically extracts key information from the receipts, and users can then assign expenses to specific categories, projects, or clients.
These digital records are integrated with the user's QuickBooks account, ensuring that all expense data is up-to-date and accessible across devices. Moreover, users can generate detailed expense reports for tax purposes, client billing, or internal financial analysis, saving time and reducing the chances of manual errors. QuickBooks' mobile app with receipt scanning functionality is a valuable tool for anyone seeking to efficiently manage their expenses and maintain accurate financial records.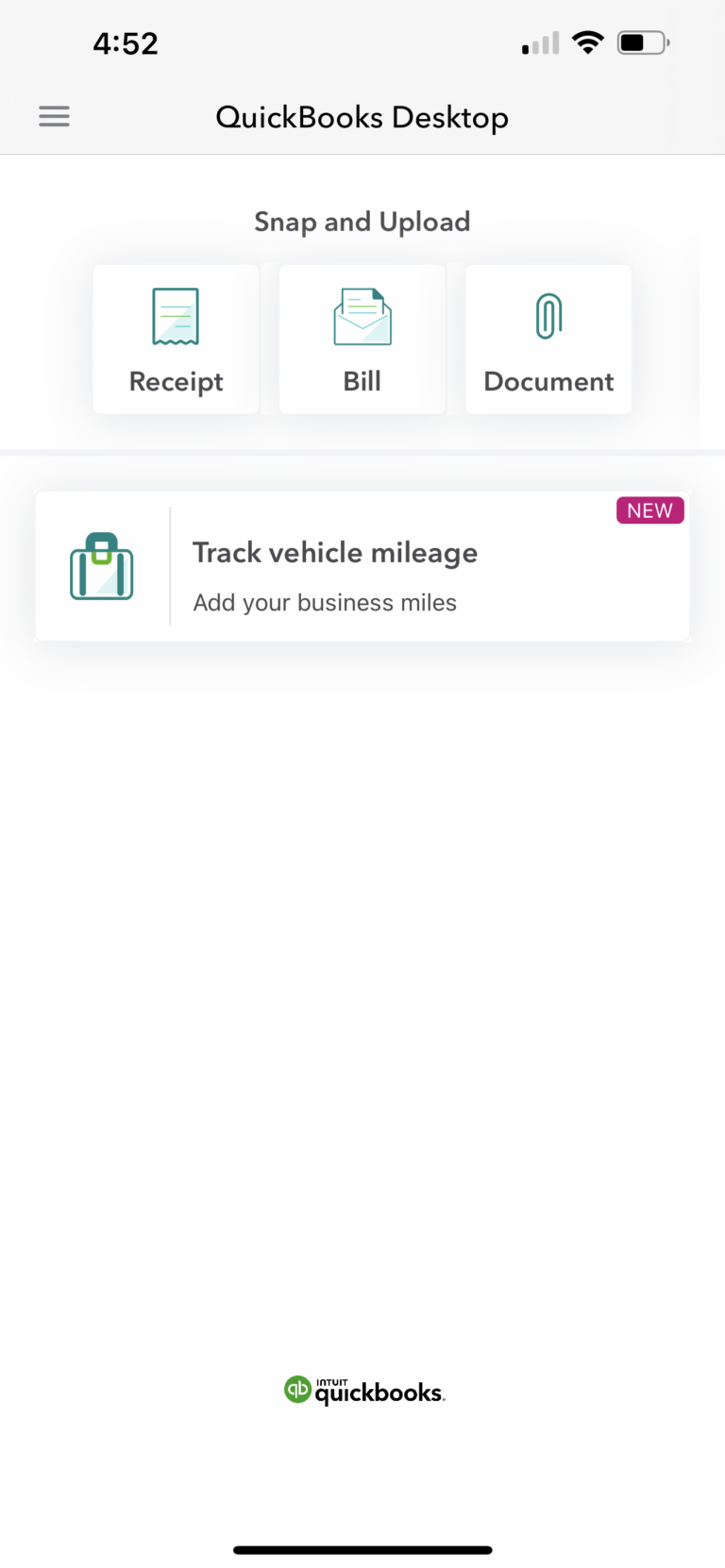 Frequently Asked Questions for Consideration
1. Why do you need a receipt scanner app?
Why do you need an app for your receipts? If the IRS audits you and you can't produce the receipts to back up your tax deductions, you could wind up paying a hefty fine. The good news is the IRS will accept a photocopy of a receipt as long as it is legible. 
Apps give you a method of storing the receipts that you can't lose, as well as multiple options for analyzing the data on the receipts. They can also provide you with an easy receipt template and budget template. Some even have an option for a rent receipt template.
2. What is the best way to scan receipts?
Ultimately, the best way to scan receipts depends on your preferences and the tools at your disposal. The most common ways to scan receipts include:
Receipt Scanner Apps: Many mobile apps are designed specifically for scanning receipts. Popular options include SimplyWise, Receipts by Wave, and Evernote Scannable. These apps use your smartphone camera to capture and digitize receipt information.
Multi-Function Printers: If you already own an all-in-one printer with scanning capabilities, you can use it to scan receipts. Place the receipt on the scanner bed and use the scanning function to create a digital copy.
Digital Receipts: For online purchases, you often receive digital receipts via email. You can save these receipts by simply forwarding the email to a designated email address or saving the email as a PDF.
Flatbed Scanners: If you have access to a flatbed scanner, you can use it to scan receipts. Place the receipt on the scanner glass and create a high-quality digital copy.
3. How does a receipt scanner app work?
A receipt scanner app works by converting the information on a paper receipt into a digital format. Here's a simplified overview of how a receipt scanner app typically works:
Image Capture: The process begins with capturing an image of the paper receipt. This can be done using the smartphone or tablet's camera if you're using a mobile app, or with a scanner if you're using dedicated hardware or software on a computer. The quality of the image is crucial for accurate records.
Data Extraction: Once the OCR has identified the text on the receipt, the app's software extracts the relevant information. This can include the date of the transaction, the name of the merchant, individual items purchased, prices, and any applicable taxes or discounts. OCR is a technology that recognizes and extracts text from images.
Categorization: Many receipt scanner apps allow users to categorize the scanned receipt, typically by selecting an expense category (e.g., food, transportation, entertainment). This step is crucial for organizing and tracking expenses.
Storage and Organization: The extracted data, along with the scanned image, is typically stored within the app or synced to cloud storage. Users can access their scanned receipts and organized expense data for future reference.
Overall, receipt scanner apps simplify the process of digitizing and organizing paper receipts, making it easier for individuals and businesses to manage their expenses, track budgets, and prepare for tax reporting. The accuracy and efficiency of these apps have improved significantly thanks to advances in OCR technology and mobile device capabilities.
4. What are the steps when using a receipt scanner app?
When scanning receipts, here are some best practices to ensure accuracy and organization:
Use a well-lit area to minimize shadows and improve image quality.

Keep the receipt as flat as possible to prevent wrinkles or distortion.

Make sure the entire receipt is captured in the scan.

Consider organizing your digital receipts into folders or using receipt scanner apps to categorize and store them.

Periodically back up your scanned receipts to a secure location, such as cloud storage or an external hard drive, to prevent data loss.