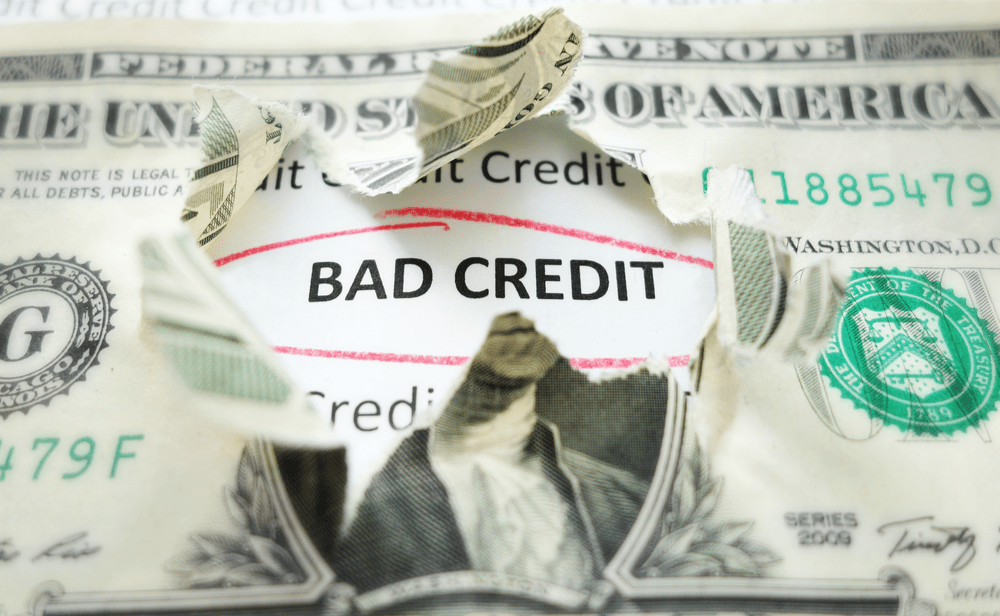 Banking is an essential part of everyday modern life. Transactions happen behind the scenes at pivotal moments in our lives: 
Buying a vacation condo and need a loan? You'll need a bank for that.
Paying off your credit card (including that expensive steak dinner)? You'll need a bank for that.

Applying to live in an assisted living facility? You'll need a bank for that…and a good credit score, too.  
While banking helps many get the money they need to get ahead, others can get stuck in a cycle of bad credit. Transactional mistakes can add up over time, leaving people in the dark without a bank to support them. Banking alternatives exist (like cash, money orders, or pre-paid cards). However, these alternatives can be very inconvenient and don't boost credit scores long-term.
Luckily, if you have bad credit in retirement, you are not stuck or alone. You can bank with bad credit—and we show you how. By taking the right actions today, including understanding your Social Security retirement benefits, you can work toward a better, more secure financial future. 
What does it mean to have "bad credit?"
Consumer reporting agencies calculate whether you have a good or bad credit score based on your financial history and credibility. If you have bad credit, banks are less likely to trust you with money in the future. Bad credit in retirement makes it challenging to get a loan with a reasonable interest rate, rent a condo, or be trusted by major institutions.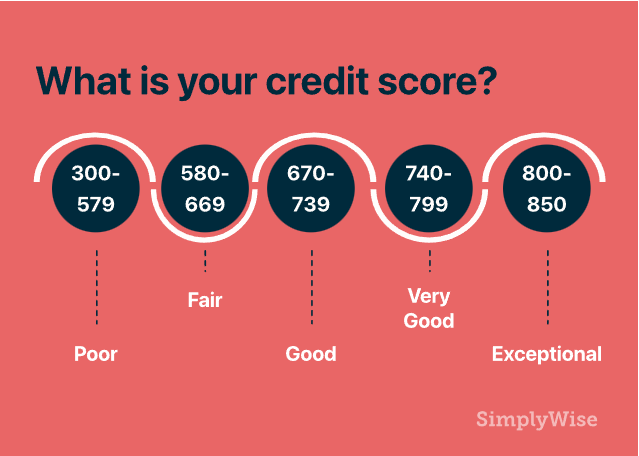 The most common factors that lower your credit score include:
Late or missed payments
Over-utilizing your credit ratio
Having a short credit history
Not having enough credit sources
Requesting credit too often
What happens if you try to open a bank account with bad credit in retirement?
When you apply to open an account, banks usually run a credit check through consumer reporting agencies like Experian, TransUnion, or Equifax. Typically, banks will run a "hard inquiry" to get this report, which can lower your score around 5-10 points. 
Tip: applying for a bank account can be necessary. However, you should space out how many "hard inquiries" go to your credit score by applying for accounts periodically to reduce the negative impact. Hard inquiries stay on your credit report for 2 years and affect your score for 12 months. 
In addition to this hard inquiry, banks may also run a ChexSystems Report. ChexSystems uses your social security number to give banks even more information about you. This credit report may include: applications for bank accounts, public records, unpaid fees or balances, potential fraudulent activity, overdrafts, and bounced checks. 
4 great options for banking with bad credit in retirement
Even if you currently have a bad credit score, you have plenty of options to help you get back on your feet.
Option 1: Ask the bank to reconsider your request
If your credit score recently plummeted due to extenuating circumstances, it might be a good idea to explain these circumstances to your bank. 
Banks may automatically reject your loan or bank account application if you currently have bad credit. That said, if you have a favorable long-term credit history, your bank may reevaluate your request. 
Life happens. Some banks may understand your current circumstances if you take the time to communicate openly with them. 
Option 2: Fix your recent credit history mistakes
Most credit mistakes stay on your credit report for about 5-10 years. Dings against your credit can include payment delinquency, accounts going to collections, closed accounts, and foreclosures. 
While you can't change everything about your credit history, you can do things like pay off your debt (especially if it's less than 7 years old). Then, you can request credit adjustments from banks after you pay them back. 
Tip: before you start fixing your credit history, you should request your own credit report from a consumer reporting agency. This soft inquiry won't count against your score and will show you exactly what to fix to boost your credit score. According to FCRA (Fair Credit Reporting Act), these agencies must provide you with 1 free report at your request every 12 months. 
Consumer reporting agencies can make mistakes. When you request your credit report, double-check to make sure that your score is accurately calculated. You can dispute incorrect data directly to the reporting agency; they have to process your dispute within 30 days.
Option 3: Bank with an institution that doesn't do credit checks
If you can't afford to wait and fix your past banking mistakes, you can sign up with an institution that doesn't perform credit checks at all. 
Here are a few options:
Online banking with a free application
Chime does not use ChexSystems
No minimum deposit required
No monthly fees
No overdraft fees
Get paid up to 2 days early
Chime will mail checks for you for free
Free ATM use with unlimited cash withdrawals at 38,000+ locations
Checking account with a debit card that invests and earns for you
$3 monthly fees
No overdraft fees
Premium debit card made from heavy metal
Free ATM use (with fee-reimbursement)
Free transfers between banks
FDIC protected checking accounts up to $250,000
Southwest Financial Federal Credit Union ("Checkless Checking" option)

Does not check ChexSystems for new accounts
No paper checks
Easily waived monthly fees (keep $100 in the account or do eStatements)
$100 initial deposit required
Mobile application available for online banking
Deposit checks digitally
Option 4: Enroll in second chance banking
Second chance banking is just what the name implies: a second chance to bank with a major institution and rebuild your banking relationships. Many traditional banks offer second chance options—but not all of them provide the same benefits. 
Pros of second chance banking:

Gives you a "second chance" to rebuild your banking history
Allows you to keep your money with well-known, national banks
Get all of the perks of a traditional bank (security, notoriety, and comprehensive products)
Cons of second chance banking:

High monthly maintenance fees (depending on the bank)
Doesn't automatically repair credit history (you'll need to take additional steps to do this)
Typically, overdraft protection is not provided
Here are a few big banks that provide excellent second chance services:
650 physical branches and online banking in every state
55,000+ free ATMs 
$25 deposit to open an account
Includes online banking, mobile pay, and mobile deposit
Visa debit card option
Monthly fee of $13.95. You can upgrade to a regular checking account without monthly fees after 1 year of good standing. Other fees exist for insufficient funds.
5,400 physical branches in 37 states
13,000+ free ATMs
$25 deposit to open an account
Includes mobile banking
Free transfers to Wells Fargo Savings Account
Overdraft protection available to purchase
Fraud monitoring and liability protection
Free online bank account if you keep $1,500 in the account, post 10 or more debit card transactions, or post 10 or more qualifying direct deposits a month.
You can upgrade to a regular checking account without monthly fees after 1 year of good standing.
4,600 physical branches 
16,000+ free ATMs
$25 deposit to open an account
Includes mobile banking and mobile check deposit
Overdraft fees are not allowed because you can't overdraw with this account
No personal checks
$5.00 card replacement fee
Monthly fee of $4.95
By fixing your bad credit, you'll be on the road to financial security during retirement. In the meantime, take action to bank with a second-chance account or with an alternative bank to restart your financial life today. It's never too late to be on the financial road to success: no matter who you are, where you are, or how old you are.