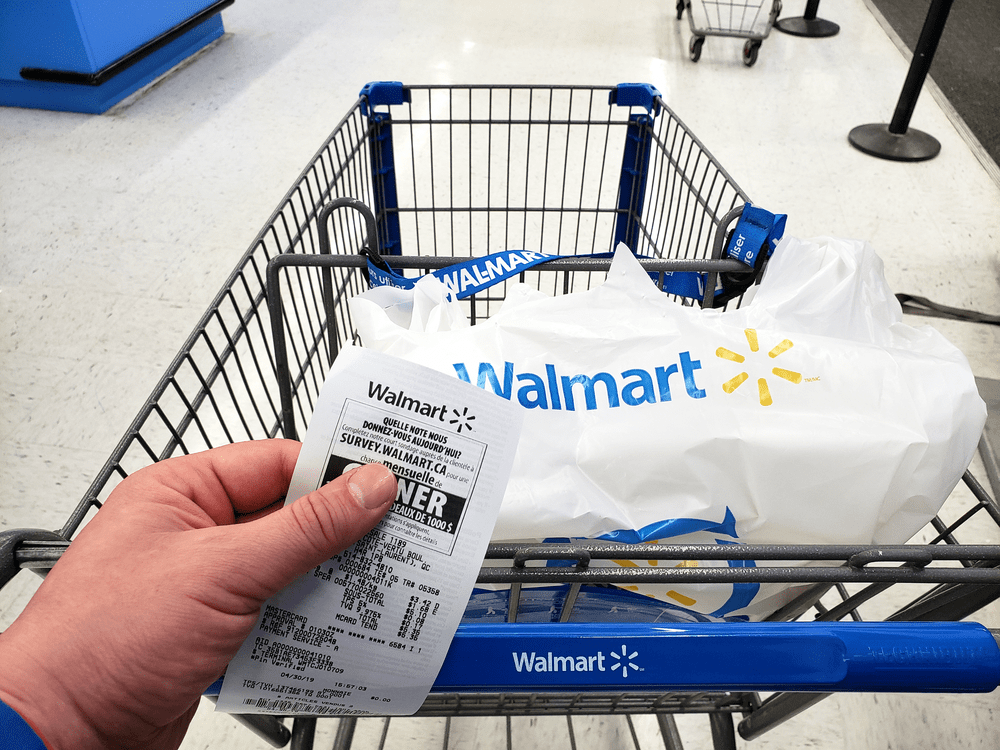 Walmart Return Policy: Know Before You Go
Walmart has made returns easy by relaxing policies requiring receipts for certain returns and offering free return shipping. However, Walmart's return policy can vary depending on the type of product you're returning and the specific circumstances of the return:
90-Day Return Policy: Most items sold at Walmart can be returned within 90 days of purchase or delivery. This includes in-store purchases, online orders, and items purchased through the Walmart app.

Exceptions: Some items have specific return guidelines or are non-returnable, such as firearms, ammunition, prescription drugs, and custom products. Electronic items like laptops and cell phones may also have shorter return windows.

Online and In-Store Returns: You can generally return items purchased online to a physical Walmart store, and vice versa. However, some items purchased online may require you to initiate the return process through the Walmart website or app.

Opened and Used Items: Walmart typically accepts returns of opened and used items, but they may have specific return policies for certain product categories like electronics. Make sure to check the return policy for the specific item you're returning.

Restocking Fees: Some items, such as electronics, may be subject to a restocking fee if opened and returned. This fee is typically a percentage of the item's purchase price.

Third-Party Sellers: If you purchased an item from a third-party seller on Walmart's marketplace, their return policy may apply, which can vary from Walmart's own policy.

Walmart+ Members: Walmart+ members may have access to an expedited return process in some cases.
Additionally, local laws may also affect return policies, so it's a good idea to be aware of any regional regulations that may apply.
Never miss a return date!
Get the #1 receipt organizer that sends you return deadline reminders!
Can a Local Law Impact My Ability to Return Purchases to Walmart?
Local laws and regulations can affect Walmart's return policy in various ways. While Walmart's return policy is generally determined by the company's own policies, there are several legal factors and regulations that can influence how returns are handled:
Consumer Protection Laws: Consumer protection laws vary by country, state, and municipality. These laws can set minimum standards for returns and refunds, including requirements for disclosing return policies and providing consumers with certain rights.

Warranty Laws: Some regions have specific warranty laws that may require retailers like Walmart to provide warranties on certain products. These laws can impact how returns and exchanges are handled for items covered by warranties.

Extended Return Periods: In some areas, local laws or regulations may require retailers to offer longer return periods than what Walmart's standard policy states. For example, during the holiday season, some jurisdictions mandate extended return periods to accommodate gift-giving.

Restocking Fee Restrictions: Some places may have regulations limiting or prohibiting restocking fees for returned items, especially if the fees are considered excessive.

Refund Methods: Local laws may dictate the method of refund or store credit issuance. For instance, in some areas, retailers may be required to offer refunds in the same form as the original payment.

Product-Specific Regulations: Certain products may be subject to specific return regulations due to safety concerns or industry standards. This can include items like electronics, prescription medications, and hazardous materials.

Receipt Requirements: Some jurisdictions may have rules regarding the acceptance of returns without a receipt or proof of purchase, which could differ from Walmart's policy.

Unfair and Deceptive Trade Practices Laws: Laws against unfair and deceptive trade practices can impact how retailers like Walmart advertise their return policies and handle returns.

Refund Period Enforcement: In some places, local laws may require retailers to adhere to their stated refund period, preventing them from arbitrarily shortening it.
It's essential for retailers like Walmart to comply with local consumer protection laws and regulations in the areas where they operate. Therefore, Walmart's return policy may vary slightly from one store location to another to ensure compliance with local laws. Shoppers should be aware of their rights and the specific policies that apply in their region when making returns to Walmart or any other retailer.
Returns Without a Receipt
Return with Receipt: To make a return, you should have the original receipt or order confirmation. This makes the return process smoother and helps ensure you get a refund or exchange.

Return Without Receipt: If you don't have a receipt, you may still be able to return an item, but you might receive a refund in the form of store credit or a Walmart gift card, and the refund amount may be limited.
Save Money: Track Your Receipts for Smarter Shopping
A receipt scanning app like SimplyWise can be a valuable money-saving tool by providing a convenient and efficient way to store an original copy of your receipt and keep track of return dates for your purchases. This is not only helpful for returns of merchandise but also invaluable if you're saving receipts for taxes. You can review the IRS receipt requirements at any time online – be sure you remain educated!
With the app's ability to digitally store and organize receipts, it ensures that you always have a copy of your receipt – guaranteeing your money is returned to you via your original payment method (bye-bye store credit!) and in the full amount you paid.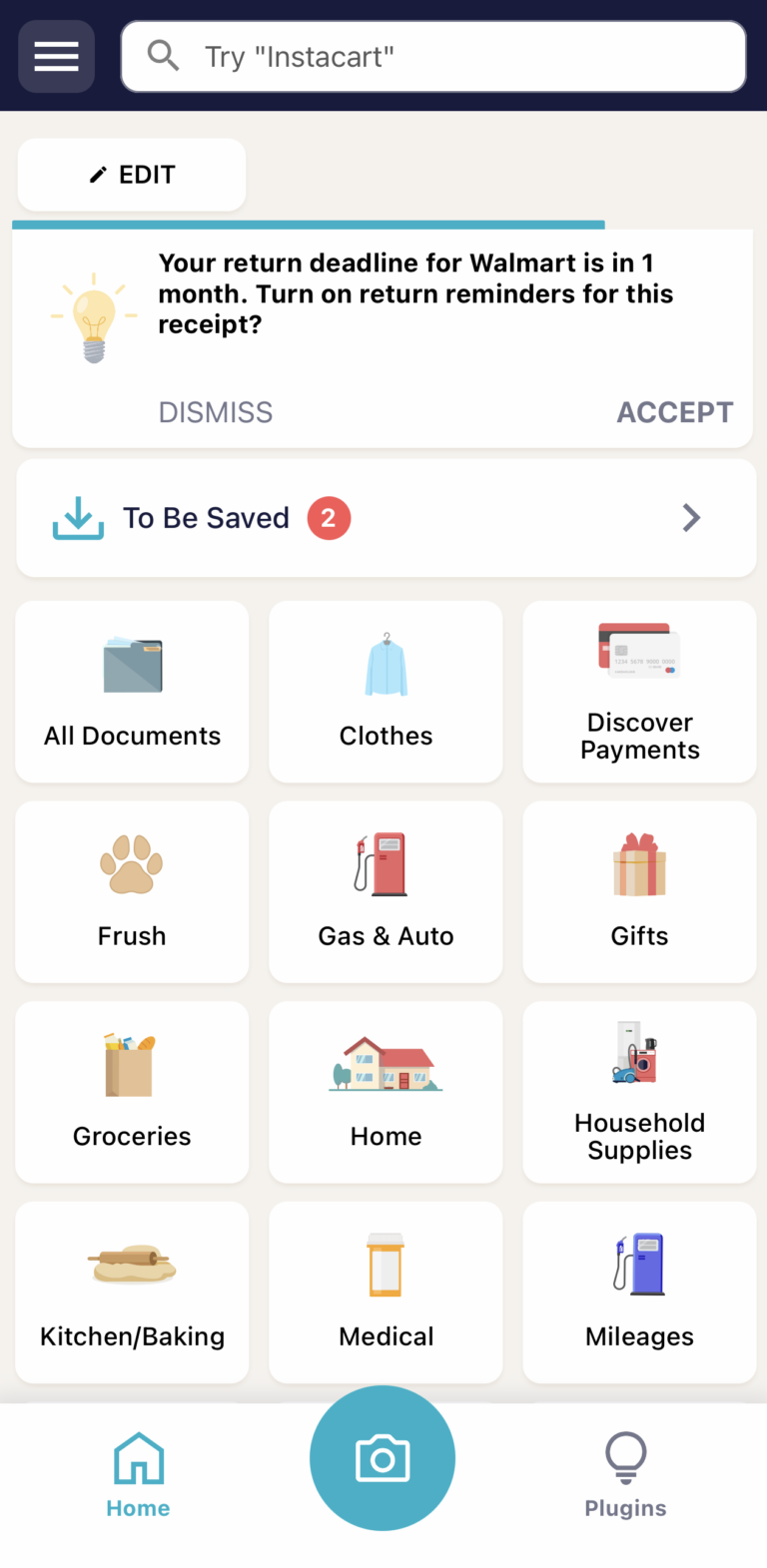 SimplyWise's reminder feature can prevent you from holding onto unwanted or faulty items beyond the return window, ultimately making sure your hard-earned money stays safe. By streamlining the return process, SimplyWise empowers you to make informed decisions about whether to keep or return a product, helping you avoid unnecessary expenses and ensuring you make the most of your purchases.
Additionally, it fosters a more organized and budget-conscious approach to shopping, contributing to your financial well-being.
Never miss a return date!
Get the #1 receipt organizer that sends you return deadline reminders!
Items That Can Never Be Returned to Walmart
Regardless of whether you have a receipt or not, the following items are final sale and not eligible to be returned to Walmart:
All Firearms and Ammunition, and Pepper Spray
Air Guns/BB Guns
Gas Powered Mini Bikes, Go Karts, Dirt Bikes, UTVs and ATVs
Diabetic Products: Meters, Strips, Lancets, Lancet Devices and Syringes
Prescription Drugs and products containing Pseudoephedrine and Pseudotropine
Personal Intimate Massagers
Electronically fulfilled PINs or minutes for prepaid cellular phones
Video Game download cards
Never miss a return date!
Get the #1 receipt organizer that sends you return deadline reminders!